Curriculum Refresher Workshop
To address the needs of our Open Circle community, while adhering to the importance of social-distancing, we have made the decision to convert our in-person Curriculum Review Workshop offering to a virtual platform for the upcoming training year.
Overview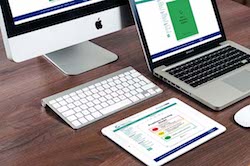 This workshop can be scheduled to be held virtually for your school or district. The workshop is designed for grades K-5 classroom teachers who have been trained in our Classroom Teacher Program (formerly Core Program) and are currently using a 2014 or earlier edition of the Open Circle Curriculum. We will provide an overview of the many updates to the curriculum and familiarize teachers with the revised unit structure, additional vocabulary, new mindfulness practices, expanded activities section, new reflection and assessment tools, streamlined problem-solving lessons, and other key updates.
This workshop is a great opportunity to refresh and reinvigorate Open Circle in your school!
Register for Training
Contact us at 781-283-3277 or complete our online Request a Quote form to schedule this workshop for your school or district.