Leading Together: Change from Within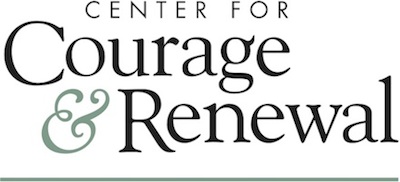 This program is offered by our partner, the Center for Courage & Renewal
Overview
In today's educational climate, establishing and maintaining trust is challenging. It begins with shared leadership models that invite ongoing, productive, supportive interactions among adults in the school community, aligned with high expectations for students. When the adult community models social and emotional skills consistently, they encourage their students' academic, social, and emotional learning. However, few professional development programs focus on building a foundation of positive adult community where teachers, administrators, and staff recognize each other's gifts and support each other's ongoing growth and development, co-creating change from a base of trust.
Collaborative, supportive school communities are critical to helping students succeed in learning and life. Leading Together is built on a simple idea: the quality of adult relationships within a school community has the biggest impact on a school's ability to improve. It's a direct link. Schools are only as effective as the social relationships of the people within them. Positive adult relationships, built upon trust, make a powerful difference for students.
Leading Together is our leadership program for K-12 schools. It draws on principles and practices first articulated by Parker J. Palmer in his groundbreaking book, The Courage to Teach.
Leading Together does not impose change from without. Leading Together inspires change from within the heart of the school community.
Leading Together builds capacity for relational trust by:
cultivating self-awareness
building connection and community
fostering teamwork and shared leadership
strengthening capacity to listen and be fully present in teaching, leading, and relationships
sharpening ability to focus and maintain attention
addressing conflict constructively
reconnecting with what originally inspired us to become educators
More Information
Leading Together: Change from Within 2017 Flyer
Register
Western MA: August 8 and October 24, 2017 at Smith College Conference Center, Northampton MA
Eastern MA: August 10 and October 27, 2017 at Wellesley College, Wellesley MA