Family & Community Workshop Kit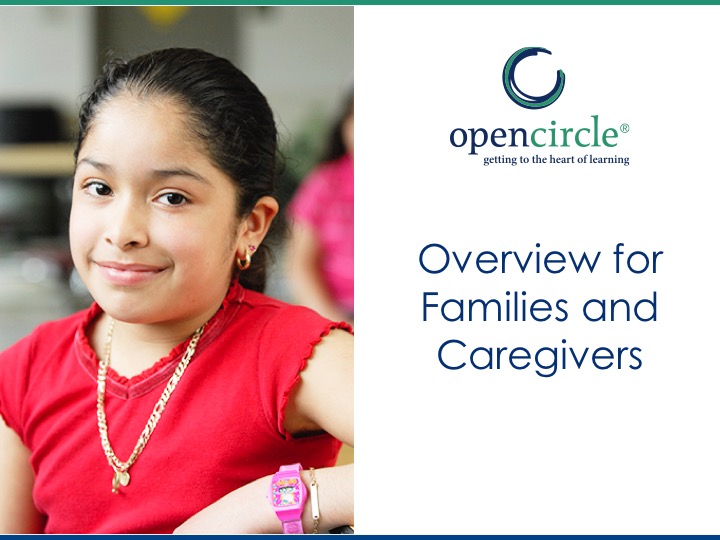 Introduce Open Circle skills, practices and vocabulary to families and caregivers with this easy-to-use electronic kit. Deliver the full 90-minute, interactive, scripted Family & Community Workshop, or choose elements for a shorter presentation. Perfect for back-to-school nights, PTO-sponsored family nights, principal coffees/breakfasts, and other family and caregiver events.
Contents include:
Scripted 90-minute PowerPoint presentation
Facilitator guide, tips and resources
Electronic handouts to distribute to workshop participants

Questions?
Contact us at 781-283-3277 or info@open-circle.org