Dallas ISD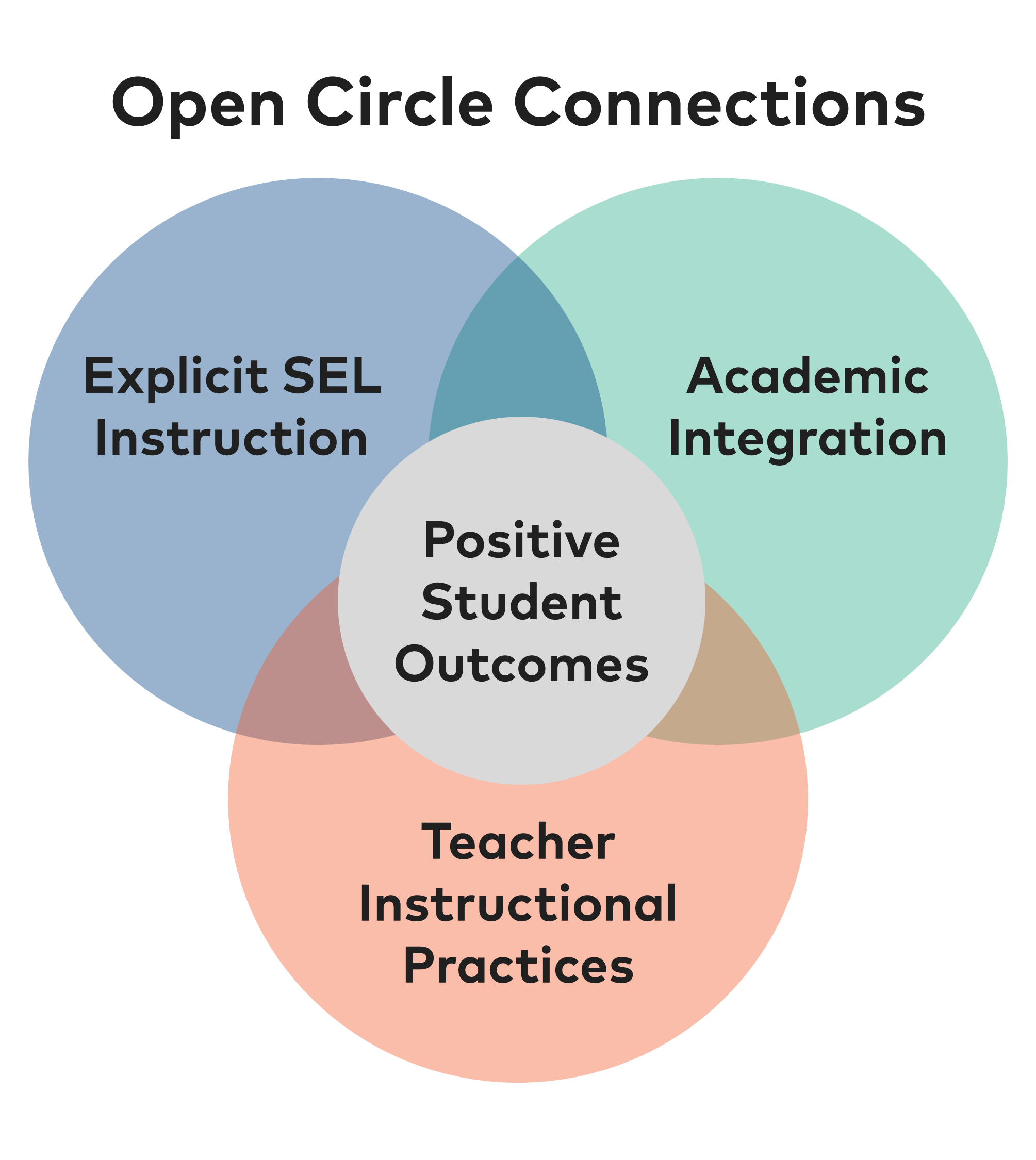 Welcome Dallas ISD campuses!
Open Circle is an evidence-based, universal social and emotional learning program for regular education, bilingual/ESL education and special education students in grades K-5 with two goals:
To proactively develop students skills for Self-Management, Self-Awareness, Social Awareness, Relationship Skills, and Responsible Decision-Making; and
To help campuses develop a community where students feel safe, cared for and engaged in learning.
Open Circle's unique whole-school approach includes grade-differentiated curricula for explicit instruction of SEL skills aligned with CASEL's five core SEL competencies in conjunction with interactive, experiential professional development to help educators integrate SEL into academics and implement SEL teaching practices.
Video
A great place to start learning about Open Circle is our 9-minute overview presentation video:
Or watch our brief, 2-minute, overview video.
Curriculum
The Open Circle Curriculum is a multi-year, sequenced and spiraling curriculum with approximately 30 highly-interactive core lessons per grade clustered into five units: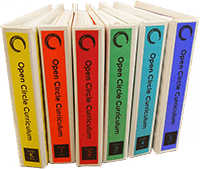 Beginning Together — developing a safe and caring classroom community;
Managing Ourselves — recognizing and managing emotions (Self-Awareness and Self-Management);
Strengthening Relationships — understanding others' emotions and developing positive relationships (Social Awareness and Relationship Skills);
How to Sort Problems — understanding and responding to problems such as teasing, annoying behavior, dangerous and destructive behavior, and bullying behavior (Self-Management, Relationship Skills and Responsible Decision-Making); and
Problem Solving — learning to apply a multi-step approach to responsible decision making (Responsible Decision-Making).
Classroom teachers implement the grade-differentiated Open Circle Curriculum during twice-weekly, 15-minute meetings.
Students form a circle of chairs, including an empty seat to symbolize that there is always room for another person, voice or opinion.
Open Circle Meetings are also a familiar and safe setting for children to discuss important issues in their classroom, school, local community or the broader world. Open Circle lessons are highly interactive, incorporating large and small group discussions, role playing, community-building and mindfulness activities and practices, and high quality children's literature. Teachers and counselors also use the Open Circle Curriculum in their work with students who require additional, targeted instruction. The Open Circle Curriculum is designed for implementation by current and past participants in Open Circle's Core Program.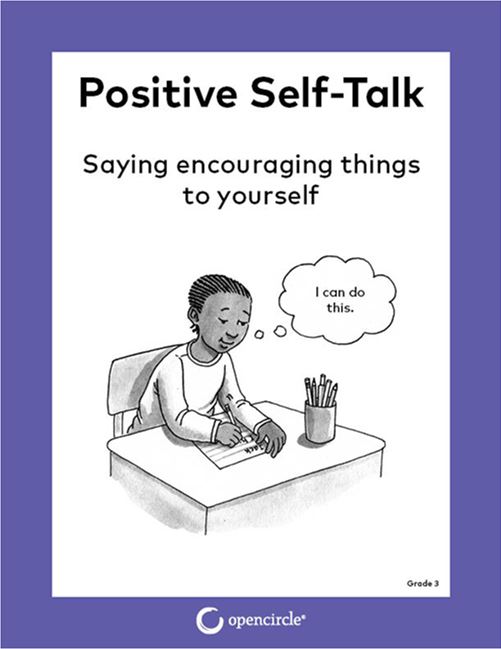 The curriculum includes:
27 supplementary lessons;
80 community-building and mindfulness activities and practices;
27 SEL skill mini-posters with multicultural illustrations;
an introductory Home Link family newsletter and vocabulary overview in eight languages;
18-20 additional Home Link family letters in English and Spanish that explain Open Circle vocabulary and practices and recommend connected children's literature titles;
over 250 multicultural children's literature titles that connect to specific SEL topics;
additional curriculum-wide reflection and assessment tools; and,
resources to help teachers understand key SEL concepts, integrate SEL and academics, and implement SEL teaching practices.
See the Open Circle Curriculum Scope & Sequence, a sample Table of Contents (Grade 5), or a sample lesson from Kindergarten, Grade 2 or Grade 4.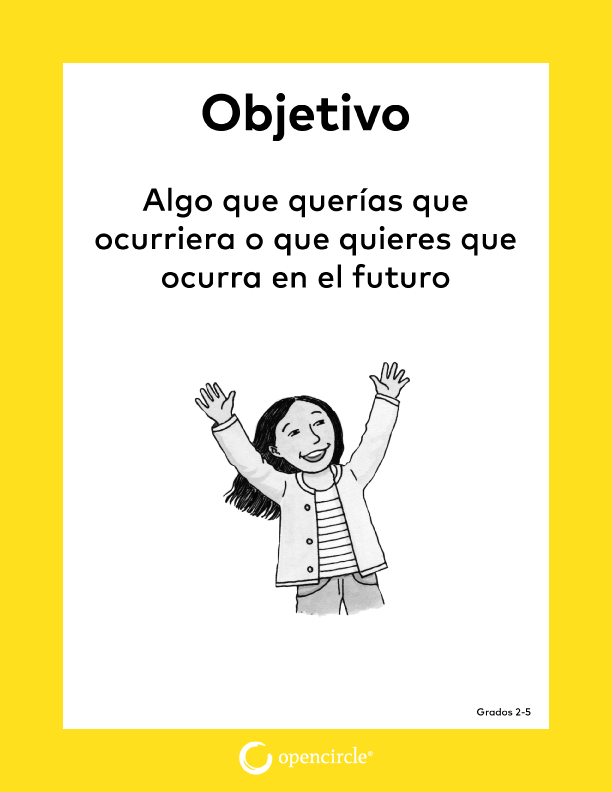 Language Support
All student and family materials are available in both English and Spanish. Family letters introducing the program and defining key vocabulary are provided in eight languages: Chinese, Cape Verdean Creole, English, Haitian Creole, Portuguese, Spanish, Somali and Vietnamese.
Literature Connections
Integrating SEL with literature is a key component of Open Circle implementation. Reading books that reflect our diverse population enhances children's social and emotional development, especially the ability to take the perspective of and empathize with others. See a FREE sample of list of SEL Literature Connections.

Kit
In addition to the Open Circle Curriculum, teachers receive a kit that includes: a set of 21-27 laminated 8.5x11-inch SEL skill mini-posters, a set of 25 Open Circle student bookmarks with problem-solving cues and calming down techniques; a set of 48 Open Circle stickers for labeling journals, folders, and other materials; a chime; and a digital timer.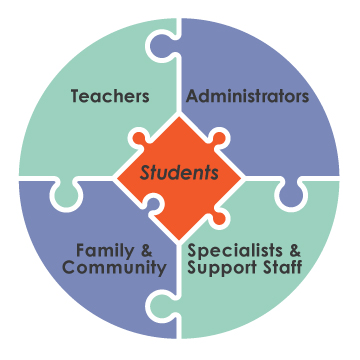 Whole-School Approach
Open Circle provides a whole-school approach that aligns with ASCD's Whole School, Whole Community, Whole Child Model (WSCC). Open Circle's approach includes training for all adults in the campus community – teachers, administrators, counselors, health staff, support staff, families and broader community members – to learn to model and integrate SEL skills and practices into academics and across the school day and at home.
Workshop kits enable campus staff to hold interactive workshops for families, caregivers and other community members to share information about Open Circle skills, practices and vocabularly as well as using children's literature to support SEL.
Professional Development
Open Circle professional development is engaging and interactive, combining theory, research and the practical experience of educators. In addition to helping teachers learn to implement the Open Circle Curriculum, Open Circle's professional development aims to help all campus community members learn to:
Explicitly name and model SEL skills;
Provide students with opportunities to practice and reflect on SEL skills;
Acknowledge the positive impact of students' SEL skill use;
Identify their own social and emotional competencies and consider how this impacts their relationships with students;
Gain awareness and appreciation for dimensions of similarities and differences among students, families and colleagues;
Coach students' as they implement the Open Circle problem-solving process;
Integrate books from Open Circle's SEL literature connections lists into academics;
Integrate SEL skills and practices into academics;
Integrate community-building activities and mindfulness practices; and
Integrate SEL vocabulary, skills and practices into campus-wide activities.
Open Circle's train-the-trainer program certifies in-district trainers to deliver training to teachers, specialists and support staff, and administrators.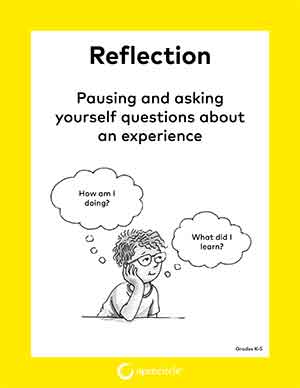 Assessment Tools
The Open Circle Curriculum includes a reflection lesson and summative assessment tools at the end of each unit. It also includes a section of reflection and assessment tools for measuring campus-wide program implementation and educator practice, SEL skill development and student behavior, and campus climate. In addition, Open Circle has partnered with Apperson, provider of the Devereux Student Strengths Assessment (DESSA) and Panorama Education, and can partner with other assessment providers as well.
Evidence-Based
Two research studies have demonstrated Open Circle's positive impact on students' skills and behavior, including improved social skills, fewer problem behaviors, increase in self-assertiveness and higher levels of self-control.
History
In 1987, Pamela Seigle founded Open Circle at the Stone Center at Wellesley College with support from Grace and Robert Stone, supporters committed to the emotional wellbeing of children. Originally named the "Framingham Schools Project" and later "Reach Out to Schools", Open Circle was one of the first programs to define the field of SEL.
Today Open Circle remains a leading provider of evidence-based curriculum and professional development for SEL in elementary schools, reaching more than two million children and 15,000 educators. Open Circle is a program of the Wellesley Centers for Women at Wellesley College and is currently used in over 300 schools across the United States.
Contact Us
Email us at info@open-circle.org or call 781-283-3277 with any questions!