Classroom Teacher Program Graduate-Level Course
Overview

In partnership with Framingham State University, Open Circle offers a 3-credit graduate-level course* 77714: Strategies for Developing Social Competency Skills in Elementary Age School Children. We invite all grade-level teachers currently participating in the Classroom Teacher Program to take advantage of this opportunity. This course will help deepen your thinking about social, emotional and academic learning through various written assignments concurrent with Open Circle training, coaching and implementation. The course provides an opportunity to reflect on and analyze your experience with Open Circle.
*If you are enrolled in a master's degree program and are planning to apply these credits, please check with your program before you register.
Course Format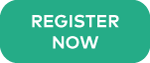 This is an online course accessed through Google Classroom. Once registered, you will receive an email with information about how to log in to your Google Classroom account. Your account will enable you to view the syllabus, assignments, and reference materials. Google Classroom is also where you will turn in your completed assignments, receive comments, and view individual assignment grades. We will email you notification of your final grade.
Who Can Attend
Current year Classroom Teacher Program participants
Requirements
Participation in all Classroom Teacher Program components (in-person and online training)
Implementation of the Open Circle Curriculum
Completion of six written assignments - see Assignments below for more information
Key Dates
| | |
| --- | --- |
| November 15 | Registration deadline |
| January 15 | Assignments 1, 2, and 3 due |
| April 15 | Assignments 4, 5 and 6 due |
| May 1 | Online component of the Classroom Teacher Program training completed |
| May 30 | Open Circle emails you your final grade |
| June 1 | Framingham State University posts transcripts** |
**Access a free, unofficial transcript through myFramingham, or request a $3 official transcript from Framingham State University
Assignments
Below are brief descriptions of the assignments for this course. More information will be provided in the Google Classroom course site upon registration.
Assignment 1 - Text Connection: Choose and read a book from the annotated bibliography posted on the Google Classroom course site. Write a 2-3 page paper connecting the selected reading to what you are learning about the Open Circle approach.
Assignment 2 - Facilitation Analysis: Choose two Open Circle lessons you have facilitated in your classroom to reflect and write a 2-page paper on one that went particularly well and one that you would do differently next time.
Assignment 3 - Activities Worksheet: Document your coaching visits and spend at least four hours conducting additional activities to support the use of Open Circle in your school community and document these activities.
Assignment 4 - Reflection Paper: Write a paper reflecting on how cultural diversity impacts the teaching and learning of social and emotional skills.
Assignment 5 - Three Options: Write a 2-3 page paper, choosing one of three options: Create a Lesson, Crucial Cs Reflection, OR Increasing Student Use of Open Circle Vocabulary.
Assignment 6 - Unit Reflection Tool Analysis: Based upon your assessment of students' use of the skills taught in the unit, write a 2-to-3 page reflection paper addressing what has contributed to students' use of skills.
Current participants: View our Google Classroom Guide

Price
$460 per person, payable by check
Register
Print, complete and mail this form to Open Circle: Classroom Teacher Program Graduate-Level Course (PDF)
Questions?
Contact Open Circle with questions about course requirements, assignments, or Google Classroom.
Contact Framingham State University Registrar's Office at (508) 626-4034 with questions about transcripts, credits or final grades.