Classroom Teacher Program Graduate-Level Course
Overview

In partnership with Framingham State University, Open Circle offers a 3-credit graduate-level course* 77714: Strategies for Developing Social Competency Skills in Elementary Age School Children. We invite all grade-level teachers currently participating in the Classroom Teacher Program to take advantage of this opportunity. This course will help deepen your thinking about social, emotional and academic learning through various written assignments concurrent with Open Circle training, coaching and implementation. The course provides an opportunity to reflect on and analyze your experience with Open Circle.
Course Format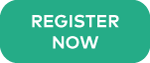 This is an online course accessed through Google Classroom. Once registered, you will receive an email with information about how to log in to your Google Classroom account. Your account will enable you to view the syllabus, assignments, and reference materials. Google Classroom is also where you will turn in your completed assignments, receive comments, and view individual assignment grades. We will email you notification of your final grade.
Who Can Attend
Current year Classroom Teacher Program participants
Requirements
Participation in all Classroom Teacher Program components (in-person and online training)
Implementation of the Open Circle Curriculum
Completion of six written assignments - see Assignments below for more information
Key Dates
| | |
| --- | --- |
| November 15 | Registration deadline |
| January 15 | Assignments 1, 2, and 3 due |
| April 15 | Assignments 4, 5 and 6 due |
| May 1 | Online component of the Classroom Teacher Program training completed |
| May 30 | Open Circle emails you your final grade |
| June 1 | Framingham State University posts transcripts** |
**Access a free, unofficial transcript through myFramingham, or request a $3 official transcript from Framingham State University
Assignments
Below are brief descriptions of the assignments for this course. More information will be provided in the Google Classroom course site upon registration.
Assignment 1 - Connecting a Reading to Open Circle's SEL Approach: Choose a book to read from the bibliography and write a paper comparing and contrasting the main ideas from the reading to what you are learning about Open Circle's approach to developing social and emotional skills and creating a respectful classroom community.
Assignment 2 - Open Circle Meeting Video Reflection and Analysis: Video one Open Circle Meeting with your students and complete a reflection worksheet. Write a paper that addresses how you create a safe setting for students, ways you engage students and how your awareness may have changed regarding your dimensions of difference and similarity and any impact it may have had on your facilitation of Open Circle Meetings.
Assignment 3 - Increasing Students' Use of an Open Circle Skill: Select an Open Circle skill from a lesson you have facilitated that you would like to see your students practicing and using more regularly outside of Open Circle Meetings. Write a paper describing
actions you have either taken, currently are doing or plan to do to support your students' ability to apply this skill in the classroom or other areas of the school.
Assignment 4 - Reading Analysis & Reflection Paper: After reading, "Culturally Responsive Teaching & The Brain: Promoting Authentic Engagement and Rigor Among Culturally and Linguistically Diverse Students" by Zaretta Hammond, write a reflection paper addressing what the reading confirmed for you based on your current knowledge, new learning you acquired and how your learning will strengthen your cultural responsiveness in your teaching practice.
Assignment 5 - Unit Reflection Tool Analysis: Complete one Teacher Reflection Tool found at the end of one of the units in the curriculum. Based upon your assessment of students' use of the skills taught in that unit, write a reflection paper addressing what has contributed to students' use of skills identified as being used more often and less often, and create a plan for student practice of a skill to increase its use.
Assignment 6 - Final Paper: Create a new Open Circle lesson following the typical lesson structure in the curriculum, or write a paper applying the Crucial Cs theory to a student in your class whose behavior is concerning or challenging in some way.
Current participants: View our Google Classroom Guide

Price
$460 per person, payable by check
Tuition Reimbursement and Graduate Credits
Check with your school regarding their policies for tuition reimbursement. The course fee of $460 is comprised of $235 retained by Open Circle and $225 transferred to FSU. If you are enrolling in this course to apply credits toward a degree program, check with your academic institution regarding acceptance of these course credits toward your program of study.
Register
Print, complete and mail this form to Open Circle: Classroom Teacher Program Graduate-Level Course (PDF)
Questions?
Contact Open Circle with questions about course requirements, assignments, or Google Classroom.
Contact Framingham State University Registrar's Office at (508) 626-4034 with questions about transcripts, credits or final grades.